News Manager
MAGE Scholarship and Student Debt Reduction Award Winners Selected
The MAGE Board of Directors would like to congratulate the following members or children of MAGE members who were selected as winners of $1,000 scholarships or student debt reduction awards. The winners were chosen at random from all entries at the Board meeting on Saturday, Sept. 9. The Board approved payment of ten awards this year. Scholarship Award payments are sent to the scholarship winners directly and the student debt reduction awards are sent to the financial institution directly to their account.
Please congratulate the following:
Scholarship Winners
Joshua Gregory Pickens
- Joshua is the son of MAGE member Latrelle Pickens who is employed by the Department of Corrections - Parole Probation. Joshua is a 2016 graduate of Southfield high School and attends Culver Stockton College in Canton Missouri. He is on the football and track teams. Joshua is majoring in Business Administration and Finance. He hopes to one day own his own accounting firm.
Joshua Pickens pictured below: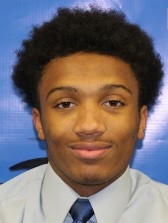 Shane O'Brien -
Shane is a current MAGE member working in the Dept. of Corrections. He recently made the decision to go back to school to pursue a Bachelors degree in criminal justice. While it has been tough balancing family, school and work, he found it is possible. He is looking forward to the opportunities that will come from completing the degree and hopes to continue working in the criminal justice field. He expressed his thanks to MAGE for providing this scholarship as it will help greatly with the costs associated with school. "It really does pay to belong!" Pictured below are Shane O'Brien and his family.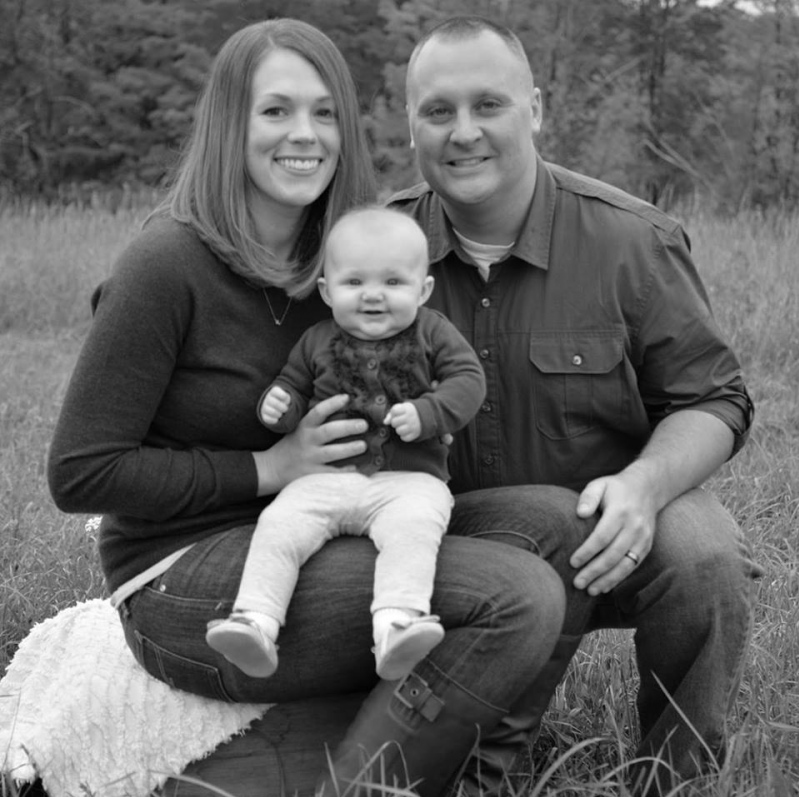 Charles Joseph Dunton
- Charles Dunton is the son of MAGE District 2 members Ken (DOC) and Jennifer Dunton (DHS). Charles is a 2015 graduate of Sault Area High School. He is currently in his junior year at Central Michigan University majoring in Physical Therapy/Exercise Science.
Charles Dunton Pictured below: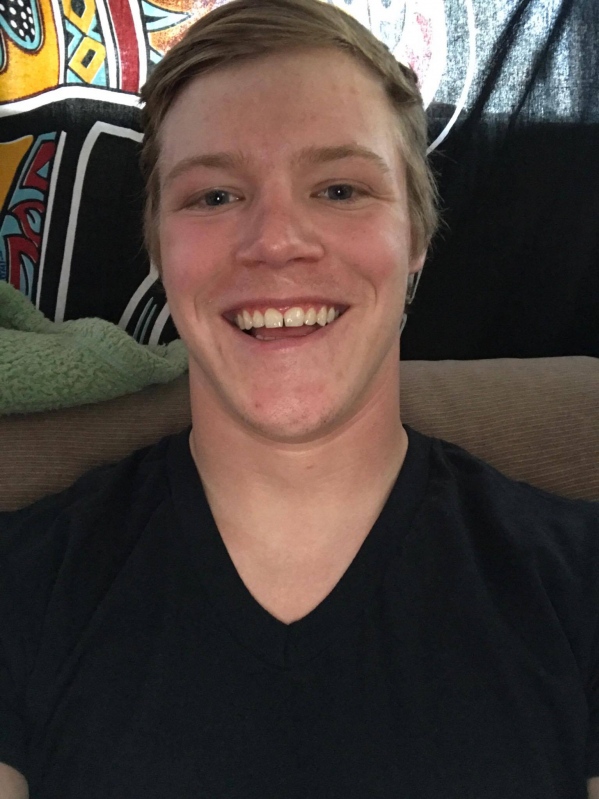 Jack Alan Horton -
Jack is the son of District 2 MAGE Member Alan Horton who is employed as a Corrections Shift Supervisor at Kinross Correctional Facility. Jack is attending Northern Michigan University, Pre-Med studies. The scholarship will greatly assist with the college expenses, thanks to MAGE!
Kyle Daniel Grover
- Kyle is the son of MAGE member Dan Grover, an employee at LARA in MAGE District 7. Kyle is enrolled in the Nursing program at Southwestern Michigan College. He works part time at Wayner's grocery store, and enjoys baseball, video games, fishing and off-roading with his ATV. His goals include graduating with as little debt as possible, and this scholarship helps make this goal more attainable.
Kyle Grover picutred below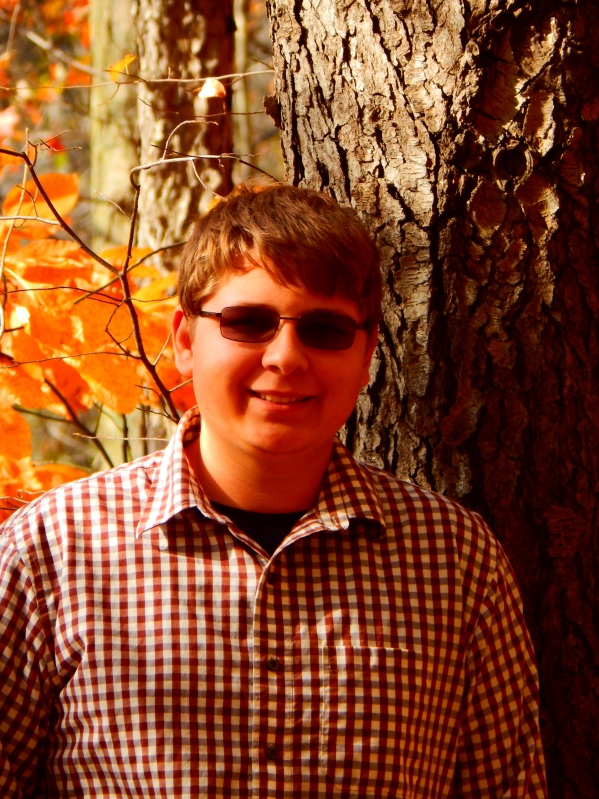 Nicholas B. Mills
- Nick Mills is the son of James Mills, a MAGE member working in the Department of Treasury. Nick has been a passionate musician for most of his life playing multiple instruments, singing in choirs and theater groups and composing for classical ensembles. He hopes to spend the rest of his life teaching and inspiring young people to surpass their own expectations through the arts and music. He is currently working to make this dream a reality by pursuing a career in music eduation through Central Michigan University. The generous scholarship money will contribut towards these efforts.
Nick Mills pictured below: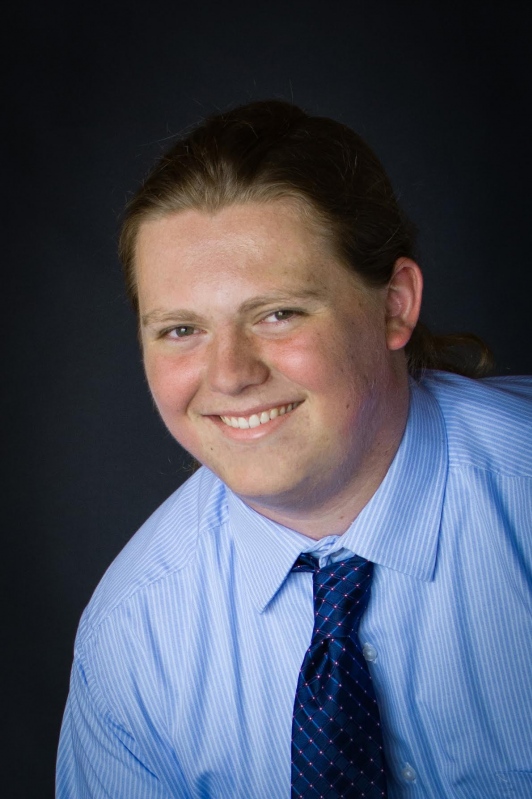 Student Debt Reduction Award Winners
Sara Lynn Meddaugh
- Sara has been employed with the State of Michigan DHHS for 16 years and in the position of Children Services Supervisor for the last seven years. She received a bachelors degree in Sociology from Western Michigan University and a masters degree in Counseling from Central Michigan University. Her future aspirations ar to continue working with "at-risk" families and childrean and enjoy family time with her husband Mike and daughter Ella. She is very thankful for this award.
Carl B. Spilller II
- Carl is a a native of Detroit and a graduate of Michigan State University. Since 2011, he has been employed with the State of Michigan, Dept. of Licensing and Regulations, Unemployment Agency as a Departmental Analyst. He also holds experience in working for and collaborating with a variety of non-profit organizations and working within medical laboratories. He views employment with the State of Michigan as an inspiration and an opportunity to enhance his employment skills while furthering his education.
Kyle D. Wood -
Kyle is a MAGE member in District 2 and works at Chippewa Correctional Facility.
Ghawana Dixon -
Ghawana Dixon is a District 9 MAGE member employed by the Department of Health and Human Services as an Assistance Payments Supervisor.
We are so happy to be able to provide this benefit to our members and their families. Please spread the word that it really does pay to belong!