Welcome to MAGE!
Together we can Achieve More!
Feel alone? As a MAGE member you are not alone! We need to stand together - stronger than ever before- and work to protect our rights. After all, no one else will! As long time MAGE members know, there is untold strength in numbers. In spite of past successes, our future effectiveness in these difficult times rests in your hands. Only through membership growth can MAGE continue to work and win on your behalf. With each new member, our voice gets stronger. And that has never been more important than today.
To sum it up, you need us and we need you, now more than ever before! Join your fellow non-exclusively represented employees in protecting our future. Together, we can achieve more!
---
Member Benefits & Application
MAGE- OPEIU Local 2002 members are represented by our professional labor relations staff, our legislative lobbyists, Capitol Services, and in Board approved litigation by Brandon Zuk, of the Fraser, Trebilcock firm. Members are afforded the opportunity to serve on the Board and MAGE Committees, and become directly involved with the day to day activities of MAGE.
The Membership Benefits Program provided directly by OPEIU to all active members of MAGE-OPEIU Local 2002 includes:
Identity Theft Protection - from InfoArmor - activate by calling 800-789-2720 or register at www.OPEIUidProtect.com
Nation Safe Driver Towing Benefit Card worth $200 per year.
A $5,000 Life Insurance Benefit* Plus a New $2,000 Life Insurance Benefit
A $5,000 Accidental Death and Dismemberment Insurance Benefit* Plus a new $2,000 ADD Benefit
A $500 Disability Benefit
OPEIU Union Scholarships Union Plus Benefits - offers members a wide range of high quality benefits with great values in many areas, including credit card and mortgage services, legal services, auto purchases and rentals, travel & recreation and many more.
MAGE Scholarships valued at $1,000 each (usually 2 or more awarded each year).
RETIREES - may join MAGE for $25 per year or for a $60 annual fee you can be an Enhanced Retiree Member
Enhanced Retiree Benefits include: $2,000 Accidental Death and Dismemberment Policy, Towing/service Benefit for 2 calls per year up to $100 each, Identity Theft Protection and Membership in the WellCard Health Program.

WAGES- COORDINATED COMPENSATION PANEL PROCEEDINGS UPDATE
Following discussions between the unions representing NEREs and the Office of the State Employer, the Civil Service Commission has voted to support the Administration's recommendation for NEREs as laid out in the OSE's filing with the Coordinated Compensation Panel. Those recommendations are as follows:
WAGES: In October 2015: 2% base wage increase
PROFESSIONAL DEVELOPMENT FUND approved with $250,000 available funds.
The MAGE Executive Committee understands that this does not adequately address the inequity resulting from the 3% raise fiasco from 2010, and our lawsuit regarding that issue continues.
MAGE will continue working hard to enlighten the Civil Service Commission regarding inequities for NEREs in the future.
Pictured are 2nd Vice President Brant Wimbush, Commissioners Swanson and Blockett along with MAGE President Alan Quattrin following the Civil Service Commission meeting January 15, 2014.
HEADLINES
Deadline to file for OPEIU Scholarships is March 31
Posted March 6th, 2015

The deadlines for the John Kelly and Howard Coughlin Scholarships are March 31, 2015, and the Romeo Corbeil/Gilles Beauregard Summer Camp is May 15, 2015.
Read More >>
Despite $454 Million Budget Crunch Michigan Senators push for new offices.
Posted February 13th, 2015

The move, proposed last year by then Senate Majority Leader Randy Richardville (R-Monroe), would move senators into renovated office space while other state departments are being told to brace for cuts.
Read More >>
Februay Legislative Update
Posted February 13th, 2015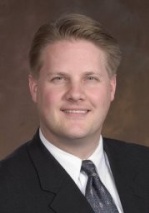 Budget cuts and a major departmental overhaul topped the headlines in Lansing this month. In January, the House Fiscal Agency discovered a major shortfall in the current year budget, forcing over $300 million in cuts and transfers to bring the budget back into balance.
Read More >>
Capitol Services January Legislative Report
Posted January 21st, 2015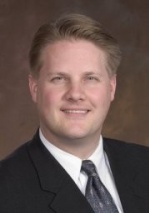 The Legislature has been sworn in, committees have been named and the Governor has presented his State of the State address.
Read More >>
The Michigan Supreme Court Hears Oral Arguments
Posted January 14th, 2015

On Tuesday, January 13 the Michigan Supreme Court heard oral arguments in the Right to Work Case and the 4% Deduction for Pensions.
Read More >>