Welcome to MAGE!
Together we can Achieve More!
Feel alone? As a MAGE member you are not alone! We need to stand together - stronger than ever before- and work to protect our rights. After all, no one else will! As long time MAGE members know, there is untold strength in numbers. In spite of past successes, our future effectiveness in these difficult times rests in your hands. Only through membership growth can MAGE continue to work and win on your behalf. With each new member, our voice gets stronger. And that has never been more important than today.
To sum it up, you need us and we need you, now more than ever before! Join your fellow non-exclusively represented employees in protecting our future. Together, we can achieve more!

MAGE Office

MAGE Office Hours are 8:00 a.m. to 5:00 p.m. weekdays. MAGE Address: 6920 S. Cedar, Suite 7, Lansing MI 48911.
MAGE observes the same Holidays as State offices, and is closed on those days. Questions? Call Us! 1-800-477-6243 Or email us at info@mage.org

Informational Meetings

Would you and your co-workers like to meet with MAGE representatives and hear what MAGE has to offer? We'll come in, buy lunch and discuss what MAGE can do for you. Just call the MAGE office at 1-800-477-6243 and we'll be happy to set this up for you.
---
Member Benefits & Application
MAGE- OPEIU Local 2002 members are represented by our professional labor relations staff, our legislative lobbyists, Capitol Services, and in Board approved litigation by Brandon Zuk, of the Fraser, Trebilcock firm. Members are afforded the opportunity to serve on the Board and MAGE Committees, and become directly involved with the day to day activities of MAGE.
The Membership Benefits Program provided directly by OPEIU to all active members of MAGE-OPEIU Local 2002 includes:
MAGE - HotelStorm Exclusive Hotel Discounts of up to 55%
Identity Theft Protection - from InfoArmor - activate by calling 800-789-2720 or register at www.OPEIUidProtect.com
Nation Safe Drivers $200 benefit - provides 2 tows or service calls up to $100 each per year. To receive a tow call NSD at 1-800-617-2677 Producer Code: 74046 Plan Code C
A $7,000 Life Insurance Benefit
A $7,000 Accidental Death and Dismemberment Insurance Benefit
A $500 Disability Benefit
OPEIU Union Scholarships - Howard Coughlin Scholarship worth over $6,000 plus John Kelly and Romeo Corbeil scholarships.
Union Plus Benefits - Scholarships and a wide range of high quality benefits with great values in many areas, including credit card with 0% interest for 12 months and mortgage services, legal services, auto purchases and rentals, travel & recreation and many more.
MAGE Scholarships at $1,000 each (usually 3 or more awarded each year). Winners are randomly selected from all applicants.
RETIREES - may join MAGE for $25 per year or for a $60 annual fee you can be an Enhanced Retiree Member
Enhanced Retiree Benefits include: $2,000 Accidental Death and Dismemberment Policy, Towing/service Benefit for 2 calls per year up to $100 each, Identity Theft Protection and Membership in the WellCard Health Program.

WAGES- COORDINATED COMPENSATION PANEL PROCEEDINGS UPDATE
Following discussions between the unions representing NEREs and the Office of the State Employer, the Civil Service Commission on December 16, 2015 approved the Administration's recommendation for NEREs as laid out in the OSE's filing with the Coordinated Compensation Panel and also made a change to the Sick Leave policy which was suggested by MAGE.
WAGES: In October 2016: 1% base wage increase
LUMP SUM in October 2016: 1.5%
SICK LEAVE - usage rule changed to include grandchildren
MAGE continues working hard to enlighten the Civil Service Commission regarding inequities for NEREs in the future. The Coordinated Compensation process for FY 17/18 has just begun. Once the proposal has been presented we will post it here.
Click here to see MAGE's Coordinated Compensation Proposal for FY-16-17. Please keep in mind this is our proposal, and it is not what the Civil Service Commission approved.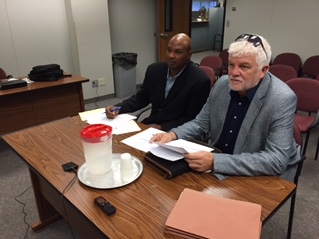 Pictured L - R are 2nd Vice President Brant Wimbush, with MAGE President Alan Quattrin testifying in the the CCP Hearing November 3, 2015.
HEADLINES
October Legislative Report by Todd Tennis of Capitol Services
Posted October 25th, 2016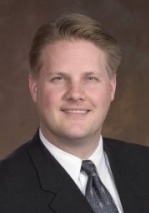 The election is upon us and it is one of the strangest our nation has ever had. Rarely have there been two presidential contenders that were so unpopular. Donald Trump's highly unorthodox campaign could still bear fruit on November 8, but the latest polls show him a longshot to defeat Hillary Clinton. In Michigan, Clinton is up by anywhere from 5-8 points in the polls, but it is still hard to say how that will affect down-ballot races, if at all.
Read More >>
MAGE Board Selects the 2016 Scholarship Winners
Posted September 27th, 2016

The MAGE Board of Directors is pleased to announce the winners of the MAGE Scholarships for 2016. At the Board meeting held Sept. 17 the Board approved the payment of 5 scholarships, and each of these winners receives a $1,000 scholarship.
Read More >>
August Legislative Report by Todd Tennis
Posted September 1st, 2016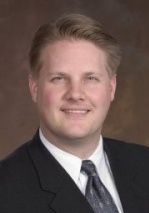 The Primary Election is over, and due to the nature of Michigan's legislative districts, that means that about 80% of Michigan House Seats have essentially been decided due to the fact that most seats are skewed toward one party or the other.
Read More >>
Personal Leave Grant - Oct 1, 2016
Posted September 1st, 2016

On October 1, 2016 the State will grant personal leave to employees. Read the full story for details.
Read More >>
July Legislative Report, by Todd Tennis of Capitol Services
Posted July 25th, 2016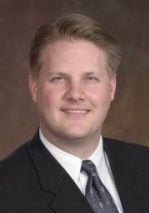 The Michigan Legislature is in the middle of its summer recess, but most legislators and staff have shifted into campaign mode. Every seat in the Michigan House is up for election this year, though the Michigan Senate members will not appear on the ballot until 2018.
Read More >>