Welcome to MAGE!
Together we can Achieve More!
Feel alone? As a MAGE member you are not alone! We need to stand together - stronger than ever before- and work to protect our rights. After all, no one else will! As long time MAGE members know, there is untold strength in numbers. In spite of past successes, our future effectiveness in these difficult times rests in your hands. Only through membership growth can MAGE continue to work and win on your behalf. With each new member, our voice gets stronger. And that has never been more important than today.
To sum it up, you need us and we need you, now more than ever before! Join your fellow non-exclusively represented employees in protecting our future. Together, we can achieve more!

MAGE-OPEIU Local 2002 Application - PDF Version

MAGE-OPEIU Local 2002 Application - Online Version

MAGE Office

MAGE Office Hours are 8:00 a.m. to 5:00 p.m. weekdays. MAGE Address: 6920 S. Cedar, Suite 7, Lansing MI 48911.
MAGE observes the same Holidays as State offices, and is closed on those days. Questions? Call Us! 1-800-477-6243 Or email us at info@mage.org

Informational Meetings

Would you and your co-workers like to meet with MAGE representatives and hear what MAGE has to offer? We'll come in, buy lunch and discuss what MAGE can do for you. Just call the MAGE office at 1-800-477-6243 and we'll be happy to set this up for you.

OPEIU White Collar Publication

Click on the heading above to view the latest OPEIU - White Collar Publication.


---
Member Benefits & Application
MAGE- OPEIU Local 2002 members are represented by our professional labor relations staff, our legislative lobbyists, Capitol Services, and in Board approved litigation by Brandon Zuk, of the Fraser, Trebilcock firm. Members are afforded the opportunity to serve on the Board and MAGE Committees, and become directly involved with the day to day activities of MAGE.
The Membership Benefits Program provided directly by OPEIU to all active members of MAGE-OPEIU Local 2002 includes:
Identity Theft Protection for you and your family in the same household - from IDIQ - activate by calling 800-637-5680 or register at www.OPEIUidProtect.com
Nation Safe Drivers $200 per year benefit - provides 2 tows or service calls up to $100 each per year. Please note the year begins at the time of your first call. To receive a tow or service call NSD at 1-800-617-2677 Producer Code: 74046 Plan Code B - you are a member of MAGE OPEIU Local 2002 and your MAGE number is your State of MI Employee ID number.
A $7,000 Life Insurance Benefit
A $7,000 Accidental Death and Dismemberment Insurance Benefit
A $500 Disability Benefit
OPEIU Union Scholarships - Howard Coughlin Scholarship worth over $6,000 plus John Kelly and Romeo Corbeil scholarships.
Union Plus Benefits - Scholarships and a wide range of high quality benefits with great values in many areas, including credit card with 0% interest for 12 months and mortgage services, legal services, auto purchases and rentals, travel & recreation and many more - visit www.unionplus.org
MAGE Scholarships and Student Debt Reduction Awards at $1,000 each (usually 3 or more awarded each year). Winners are randomly selected from all applicants. Click here for the application and instructions.
OPEIU FREE COLLEGE Benefit. Click here for the flyer.
OPEIU Low Cost Degree Program.

Click here for the flyer.
RETIREES - may join MAGE for $25 per year or for a $60 annual fee you can be an Enhanced Retiree Member
Enhanced Retiree Benefits include: $2,000 Accidental Death and Dismemberment Policy, Towing/service Benefit for 2 calls per year up to $100 each, Identity Theft Protection, Free College Benefit, HotelStorm discounts, Union Plus Discounts and Membership in the WellCard Health Program.

WAGES- COORDINATED COMPENSATION PANEL PROCEEDINGS UPDATE AS OF DECEMBER 16, 2020
Following discussions between MAGE and the Office of the State Employer, the Civil Service Commission on December 16, 2020 approved the following which will be implemented as of October 1, 2021. MAGE dues will increase by the same percentage of the general wage increase each year.
The Commission approved a 2 percent base pay increase of your salaries effective October 1, 2021 and a 1 percent base pay increase effective April 2022.
Click here to see MAGE's
Coordinated Compensation Proposal
for FY 22/23.
HEADLINES
Congratulations to the 2021 MAGE Scholarship Winners
Posted October 18th, 2021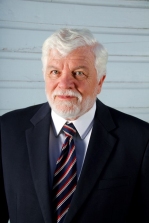 Congratulations to the recipients of the 2021 MAGE Scholarship and Student Debt Reduction Awards. Every year MAGE offers our members and their families a chance to be awarded a $1,000 scholarship or student debt reduction award. Applications are accepted beginning June 1st through the last weekday of August every year. These awards help ease a small portion of the financial burden that is tied to higher education. MAGE wishes all recipients of this year's scholarships and student debt reduction awards the best on their future endeavors. Read on to learn a little bit about our 2021 award winners! It pays to belong!
Read More >>
Benefits Open Enrollment
Posted October 15th, 2021
Benefits Open Enrollment will take place from October 18, 2021 through November 9, 2021. Read on for more information on this years open enrollment.
Read More >>
Legislative Report as of September 23, 2021
Posted September 23rd, 2021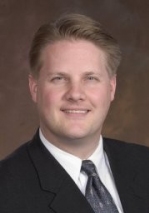 The Michigan Legislature has completed its work on the FY 21-22 state budget, and not a moment too soon. The October 1 deadline is fast approaching, but on September 22 the House and Senate agreed on omnibus budget bills to fund state government, local revenue sharing and higher education for the upcoming fiscal year. The Governor has announced her support for the plan, although there still may be a few line-item vetoes before she signs the bills into law. The Legislature and Governor also continue to spar over COVID-19 policies. The question around mask and vaccination mandates continues to dominate many discussions in Lansing and it has now spilled down to local government and school board levels. Although COVID-19 infections and hospitalizations in Michigan are not yet at the level currently being seen in the southern US, there has been a spike of new cases in children since schools opened in late August. This has prompted vicious debates at school board and county commission meetings sometimes ending with threats of violence. The Legislature has weighed into the fray by including language in the budget bills that seek to neuter vaccine and mask mandates, and prohibit "vaccine passports" in all departments. They are also currently moving separate legislation that would ban vaccine and mask mandates altogether. That budget boilerplate language and the separate legislation is expected to be vetoed by Governor Whitmer. A more detailed breakdown of key budget decisions is below.
Read More >>
Happy Labor Day
Posted September 3rd, 2021
We hope everyone has a happy and safe holiday weekend. Thank you to all of our State Employees who work tirelessly to make Michigan a better and brighter place every day.
MAGE Legislative Report: July 2021
Posted July 7th, 2021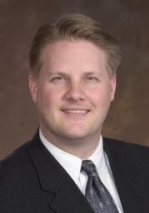 Governor Whitmer lifted COVID-19 restrictions for all locations other than health care facilities on June 22. While there are still concerns about the growing spread of the Delta-variant which is more contagious and possibly more damaging to health, for the time being at least things are returning to normal in Michigan. Many state workers who have been working from home will begin to return to in-person work on July 12. However, many departments will be phasing in the return to work plans with some workers not expected to be back to in-person work until September. In Lansing, the Michigan Legislature continues to work on the Fiscal Year 2022 budget that would begin on October 1, 2021. With the July 1 self-imposed deadline to pass a budget rapidly approaching, the House and Senate have scheduled June 30 for one last session day to complete the work. Discussions on the over $6 billion in federal funds the State of Michigan received from the American Rescue Plan Act have also been ongoing. It is likely that work on allocating those federal dollars will continue over the summer. More on these issues below.
Read More >>