Welcome to MAGE!
Together we can Achieve More!
Feel alone? As a MAGE member you are not alone! We need to stand together - stronger than ever before- and work to protect our rights. After all, no one else will! As long time MAGE members know, there is untold strength in numbers. In spite of past successes, our future effectiveness in these difficult times rests in your hands. Only through membership growth can MAGE continue to work and win on your behalf. With each new member, our voice gets stronger. And that has never been more important than today.
To sum it up, you need us and we need you, now more than ever before! Join your fellow non-exclusively represented employees in protecting our future. Together, we can achieve more!

MAGE-OPEIU Local 2002 Application - PDF Version

MAGE Office

MAGE Office Hours are 8:00 a.m. to 5:00 p.m. weekdays. MAGE Address: 6920 S. Cedar, Suite 7, Lansing MI 48911.
MAGE observes the same Holidays as State offices, and is closed on those days. Questions? Call Us! 1-800-477-6243 Or email us at info@mage.org

Informational Meetings

Would you and your co-workers like to meet with MAGE representatives and hear what MAGE has to offer? We'll come in, buy lunch and discuss what MAGE can do for you. Just call the MAGE office at 1-800-477-6243 and we'll be happy to set this up for you.

OPEIU White Collar Publication

Click on the heading above to view the latest OPEIU - White Collar Publication.


---
Member Benefits & Application
MAGE- OPEIU Local 2002 members are represented by our professional labor relations staff, our legislative lobbyists, Capitol Services, and in Board approved litigation by Brandon Zuk, of the Fraser, Trebilcock firm. Members are afforded the opportunity to serve on the Board and MAGE Committees, and become directly involved with the day to day activities of MAGE.
The Membership Benefits Program provided directly by OPEIU to all active members of MAGE-OPEIU Local 2002 includes:
MAGE - HotelStorm Exclusive Hotel Discounts of up to 55%
Identity Theft Protection - from InfoArmor - activate by calling 800-789-2720 or register at www.OPEIUidProtect.com
Nation Safe Drivers $200 per year benefit - provides 2 tows or service calls up to $100 each per year. Please note the year begins at the time of your first call. To receive a tow or service call NSD at 1-800-617-2677 Producer Code: 74046 Plan Code C - you are a member of MAGE OPEIU Local 2002 and your MAGE number is your State of MI Employee ID number.
A $7,000 Life Insurance Benefit
A $7,000 Accidental Death and Dismemberment Insurance Benefit
A $500 Disability Benefit
OPEIU Union Scholarships - Howard Coughlin Scholarship worth over $6,000 plus John Kelly and Romeo Corbeil scholarships.
Union Plus Benefits - Scholarships and a wide range of high quality benefits with great values in many areas, including credit card with 0% interest for 12 months and mortgage services, legal services, auto purchases and rentals, travel & recreation and many more - visit www.unionplus.org
MAGE Scholarships and Student Debt Reduction Awards at $1,000 each (usually 3 or more awarded each year). Winners are randomly selected from all applicants. Click here for the application and instructions.
OPEIU FREE COLLEGE Benefit. Click here for the flyer.
OPEIU Low Cost Degree Program.

Click here for the flyer.
RETIREES - may join MAGE for $25 per year or for a $60 annual fee you can be an Enhanced Retiree Member
Enhanced Retiree Benefits include: $2,000 Accidental Death and Dismemberment Policy, Towing/service Benefit for 2 calls per year up to $100 each, Identity Theft Protection, Free College Benefit, HotelStorm discounts, Union Plus Discounts and Membership in the WellCard Health Program.

WAGES- COORDINATED COMPENSATION PANEL PROCEEDINGS UPDATE AS OF DECEMBER 11, 2019
Following discussions between the unions representing NEREs and the Office of the State Employer, the Civil Service Commission on December 11, 2019 approved the following which will be implemented as of October 1, 2020. MAGE dues will increase by the same percentage of the general wage increase each year.
The Commission approved a 2 percent base pay increase of your salaries effective October 1, 2020 and a 1 percent base pay increase effective April 2021.
Health, Dental, and Vision:
The following changes will take effect January 1, 2021.
There will be an increase in the annual maximum under the State dental plan from $1,500 to $2,000.
Polycarbonate lenses and up to $1,000 lifetime maximum for lasik for active EES as covered benefits have been added to the State vision plan.
The $3,500 calendar year maximum for outpatient chemical dependency treatment has been removed from the State health plan.
Professional Development Fund:
$200,000 has been added to the Professional Development Fund for FY 2021.
Click here to see MAGE's
Coordinated Compensation Proposal
for FY 20/21.
HEADLINES
2020 State Employee Survey
Posted February 14th, 2020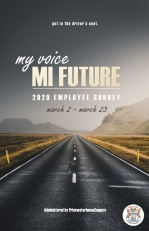 Remember to participate in your 2020 Employee Survey! The survey will be open from March 2, 2020 to March 23, 2020.
2020 OPEIU Scholarship Application Period Now Open!
Posted January 27th, 2020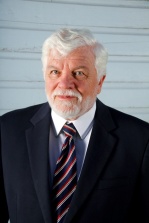 Enclosed in this article are links to the OPEIU Scholarship applications, rules and regulations. Please remember to complete the application fully, then send to the MAGE office so we can verify for OPEIU that your membership is in good standing. Read on for the link to the applications.
Read More >>
IMPORTANT NOTICE ABOUT JOINING MAGE-OPEIU LOCAL 2002
Posted December 28th, 2018
Effective January 1, 2019, non-exclusively represented employees (NEREs) electing to join MAGE-OPEIU Local 2002 and choosing the option of "payroll deduction" must do the following:
Read More >>
Legislative Report as of 1/15/2020
Posted January 16th, 2020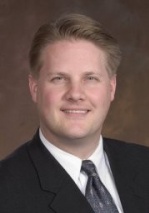 We are now halfway through the 2019-2020 Michigan legislative session, and if the first year was anything to go by, year two could be a tumultuous one. Last year began with Governor Whitmer calling for a $.45 per gallon fuel tax increase to fully fund road repair and construction. It ended with a budget standoff, an unprecedented use of the line-item veto pen, and a final compromise budget that restored much if not all of the nearly billion dollars in cuts and transfers made by Governor Whitmer. While there were moments of bipartisan collegiality (e.g. no-fault auto insurance reform), much of the year was marked by fighting words. We enter 2020 with the relationship between the Governor's office and the Legislature on shaky ground. This is understandable, since the Legislature is controlled by Republicans and the Governor is a Democrat. It will be interesting to watch as we begin the 2020-2021 budget process in February how the two branches will interact. The Governor will present her State of the State Address on Wednesday January 29, and she will present her 2020-2021 Fiscal Year budget proposal on February 6.
Read More >>
Legislative Report as of July 3, 2019
Posted July 8th, 2019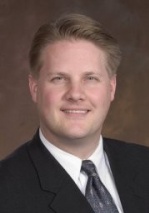 For the last eight years, the Michigan Legislature has been able to finish the upcoming fiscal year budget by June or July. However, for the first time in 8 years we have split partisan power between the Legislature and the Governor. Therefore, House and Senate leaders have decided to hold off before presenting a budget to Governor Whitmer. The deadline for having a budget in place is the beginning of the next fiscal year: October 1, 2019. Because it seems likely that a budgetary showdown will occur between the Legislature and the Governor this year, it is possible that Legislative leaders feel that their hand is strengthened by delaying completion of the budget for as long as possible. In other news, the debate over the future of the Caro Psychiatric Hospital continues; the Attorney General dismissed legal actions against state employees over the Flint water crisis (although future action is expected); and the Marijuana Regulatory Agency in the Department of Licensing and Regulatory Affairs is preparing to expand its staff in preparation for implementation of recreational marijuana laws passed on the ballot last November. More on these stories below.
Read More >>